Traveler Guitar Ultra Light Lap Steel
By David J. Stewart




Take someone to the islands today with your music!

I recently bought a 6-string TRAVELER guitar which weighs only 3 pounds for, what else, traveling. But being the steel guitar enthusiast that I am, I just couldn't resist the desire to loosen the strings and place a metal extension nut under the strings... PRESTO... a LAP STEEL!

I bought the metal nut from a company that no longer exists, but check this out... this is so cools from Jim Dunlop... a Capo/Slide Converter to turn any guitar into a slide guitar. You can order the musical item here.

The only thing is that you can't tune the strings to C6th because the neck is too long, 25" scale, but the tone is AWESOME from the longer strings! So I tuned the TRAVELER to G6th instead. Please note that I do NOT recommend this for a new steel guitar player. It wasn't built to be a lap steel. But if you already have a TRAVELER guitar sitting around, hey, go for it! This is just my insatiable urge to turn every stringed instrument I run across into a lap steel. = -)

Thus, I have included the rhythm tracks I used with my TRAVELER lap steel guitar for Moon of Manakoora in Eb tuning (begin 3rd fret), Blue Hawaii in F (begin 10th fret), and Song of the Islands in C (begin 5th fret). These are the frets I usually play these songs on respectively on D9th and C6th. You can find the tabs here. Have fun and cheer somebody's day with some Hawaiian music. Take someone to the islands today!

In the following 3 videos I just laid a red towel over my Pro II ShoBud and then set the TRAVELER on top. I could have played the guitar in my lap, but I wanted you to be able to view it better, so I used my pedal steel as a lap steel stand. It works nice!

The following Windows Media Videos (WMV) were causing problems when I tried to embed them to automatically play, so I just listed them instead. You can click on the files to play them, or right mouse click to download them. In all three videos I demonstrate my homemade Traveler lapsteel. The files might take a moment to download, but not too long. Enjoy!

http://www.steelc6th.com/songs/moon of_manakoora-traveler_05.wmv (5.8 MB file size)

http://www.steelc6th.com/songs/blue_hawaii_01.wmv (5.78 MB file size)

http://www.steelc6th.com/songs/song_of_the_islands-traveler_03.wmv (5.7 MB file size)
Here are 10 photos that I took of my LAP STEEL TRAVELER guitar. Yes, that is my hand in there. It's an ingenious design guitar. I'm not sure where the pickup is, whether it's built into the bridge or inside the body (but it has a great tone).

I restrung the TRAVELER guitar with some D'Addario flat wound strings, so they're completely flat with hardly any bar-sliding noise. Since the pickup is really sensitive in this guitar, I think it would be too noisy with anything else in my humble opinion. My 6th string is .065" gauge.

I use a .022" wound for the 3rd string. Strings 1 and 2 are plain. I use a .016" for string 1, and an .018" for string 2. I never use any string gauge thinner than .016" for my 1st string, which is always an E on my guitars. A thin E string will ruin your sound. Jerry Byrd liked a thicker string too, 016" to 017" on the 1st string.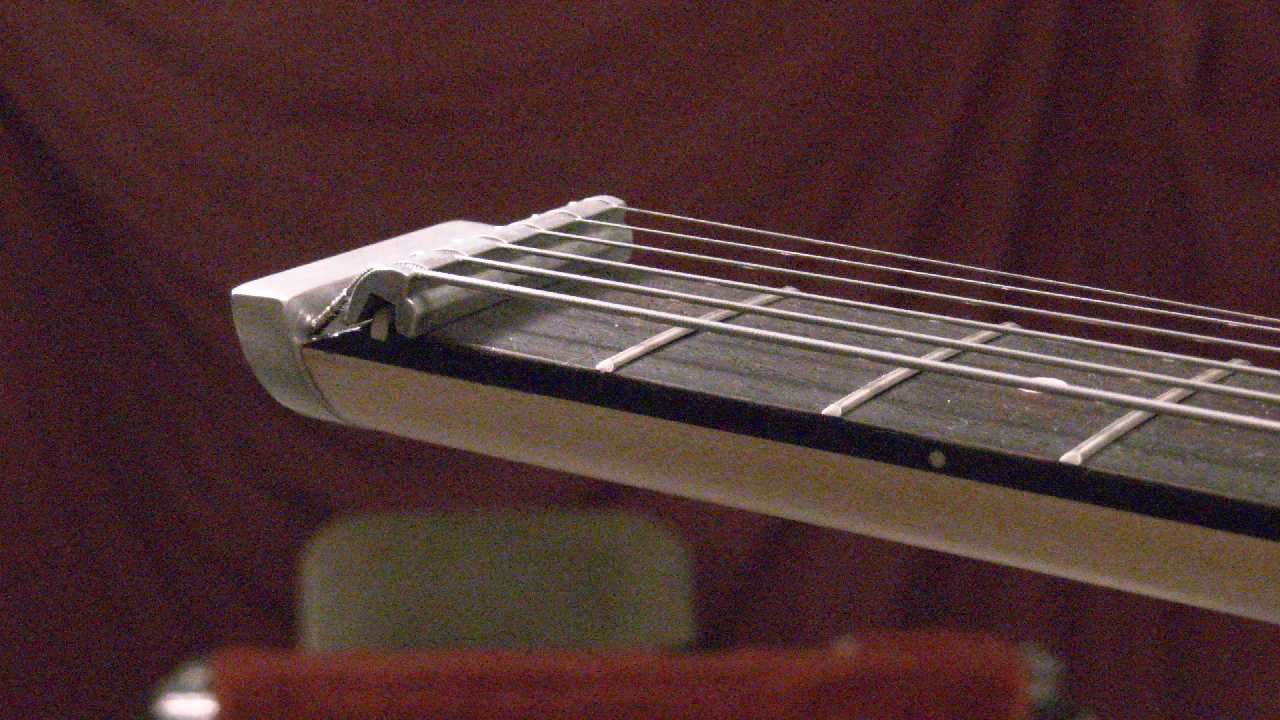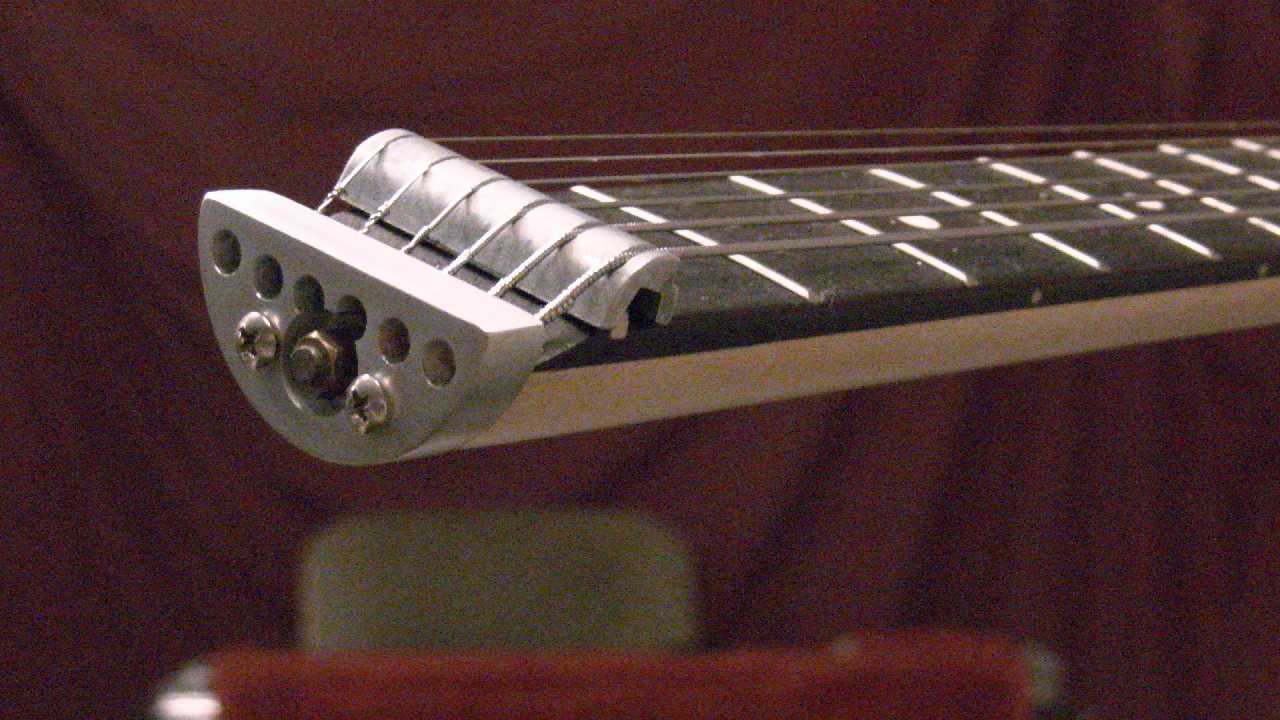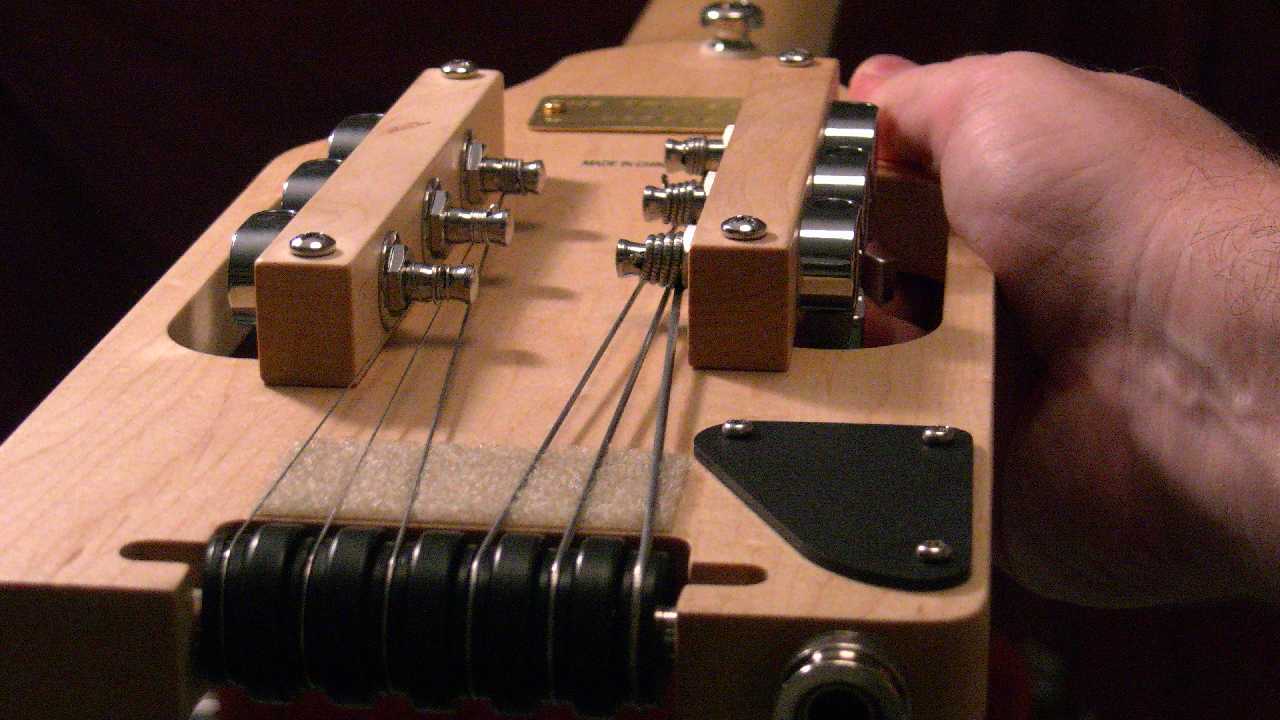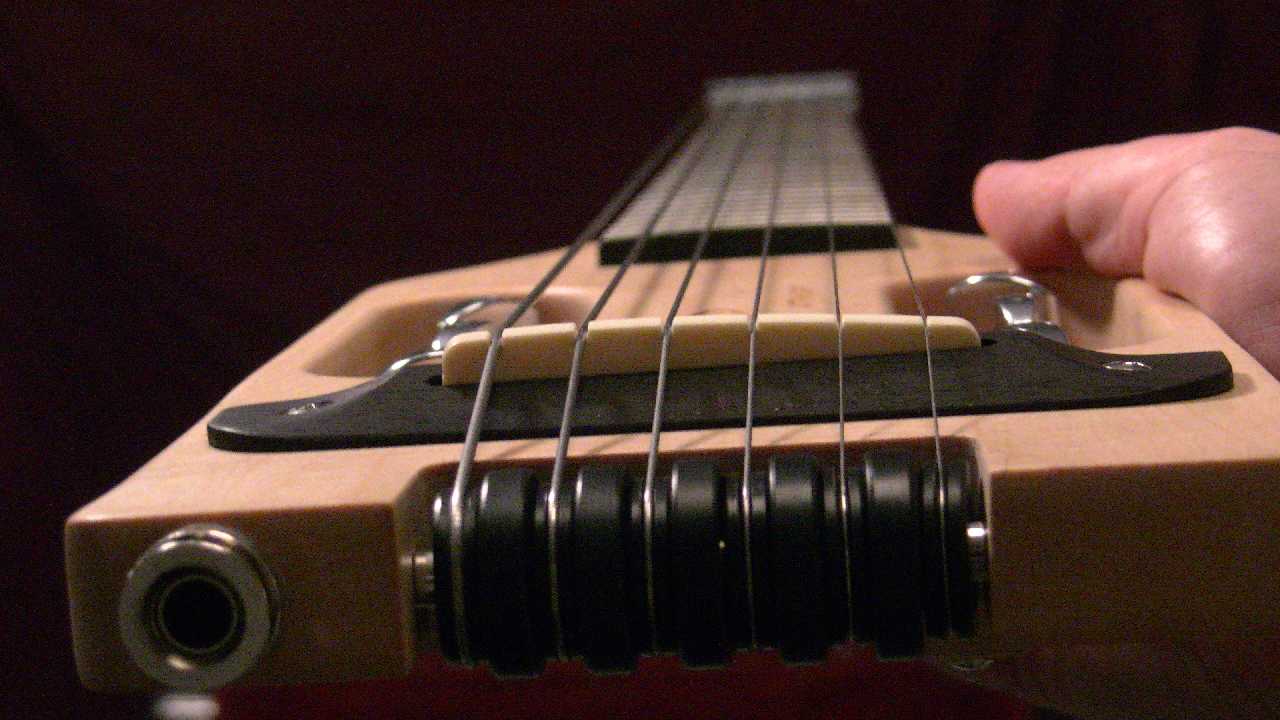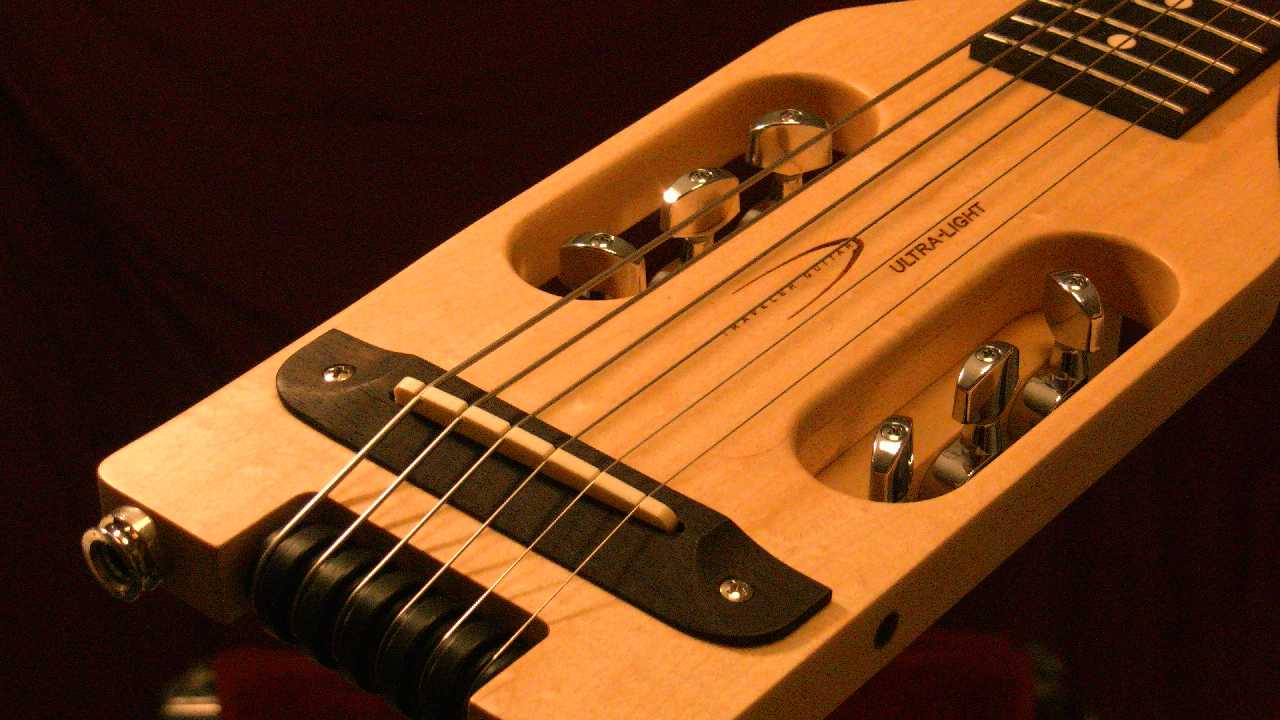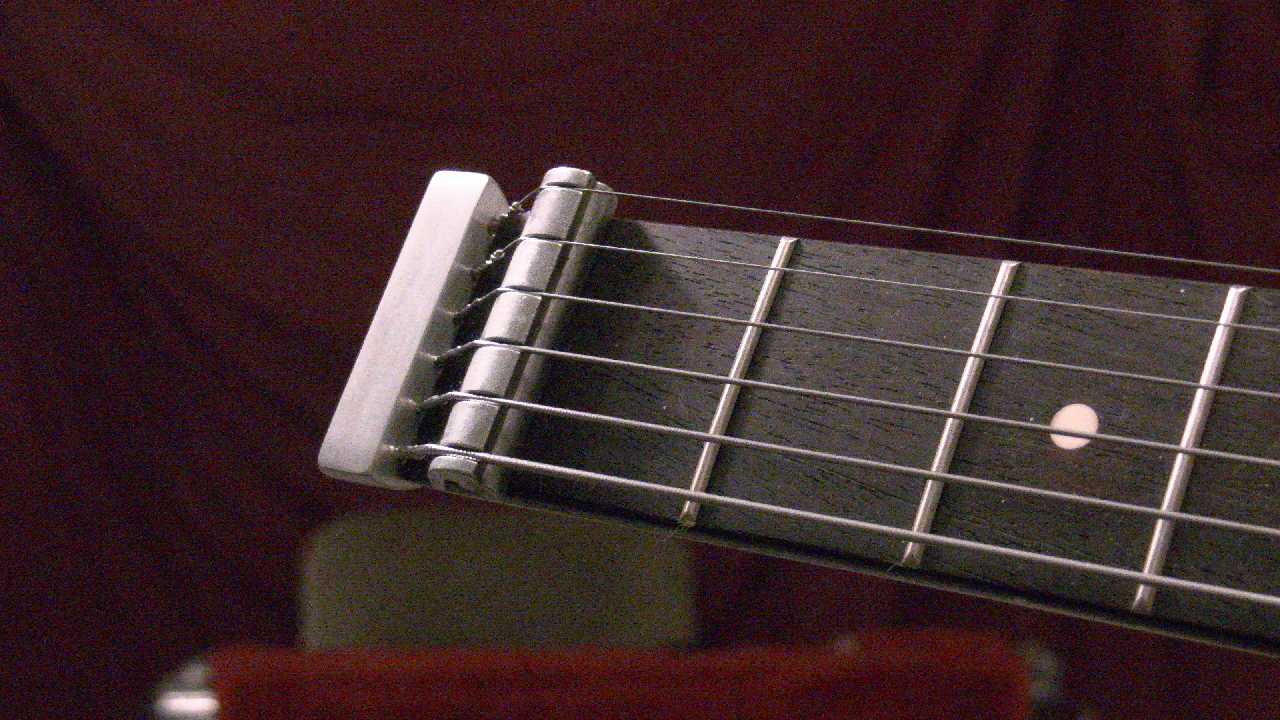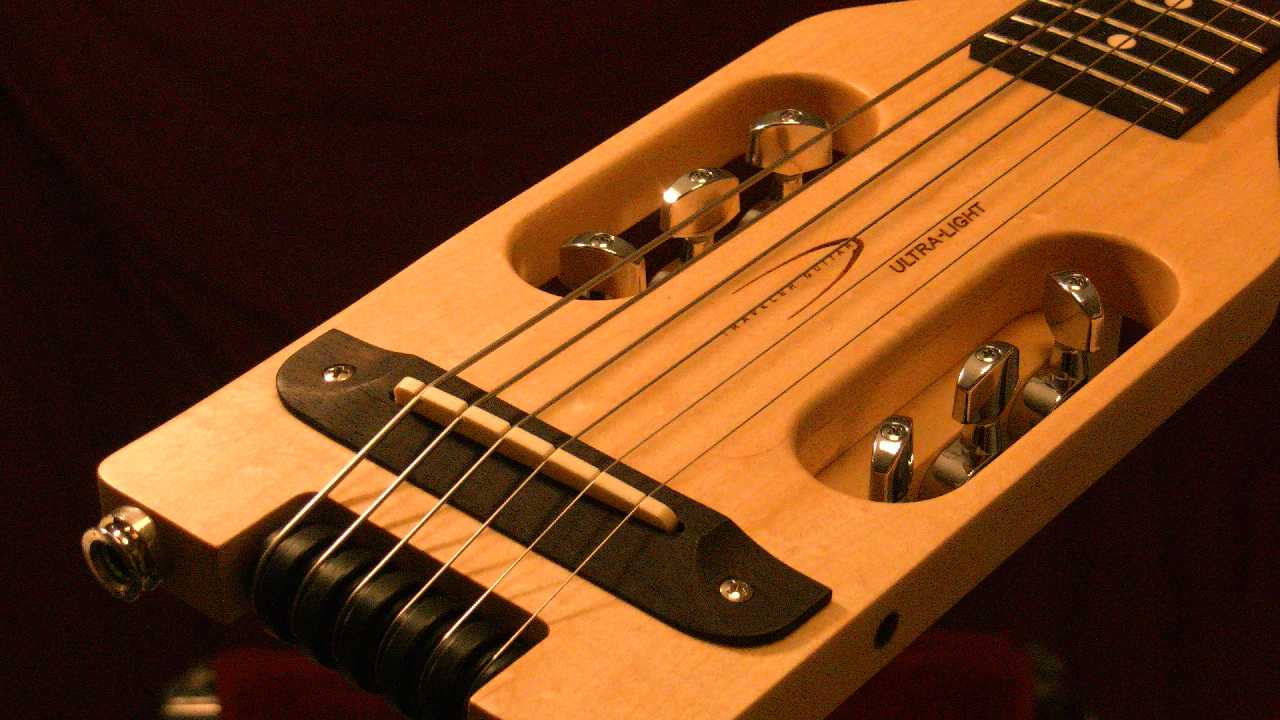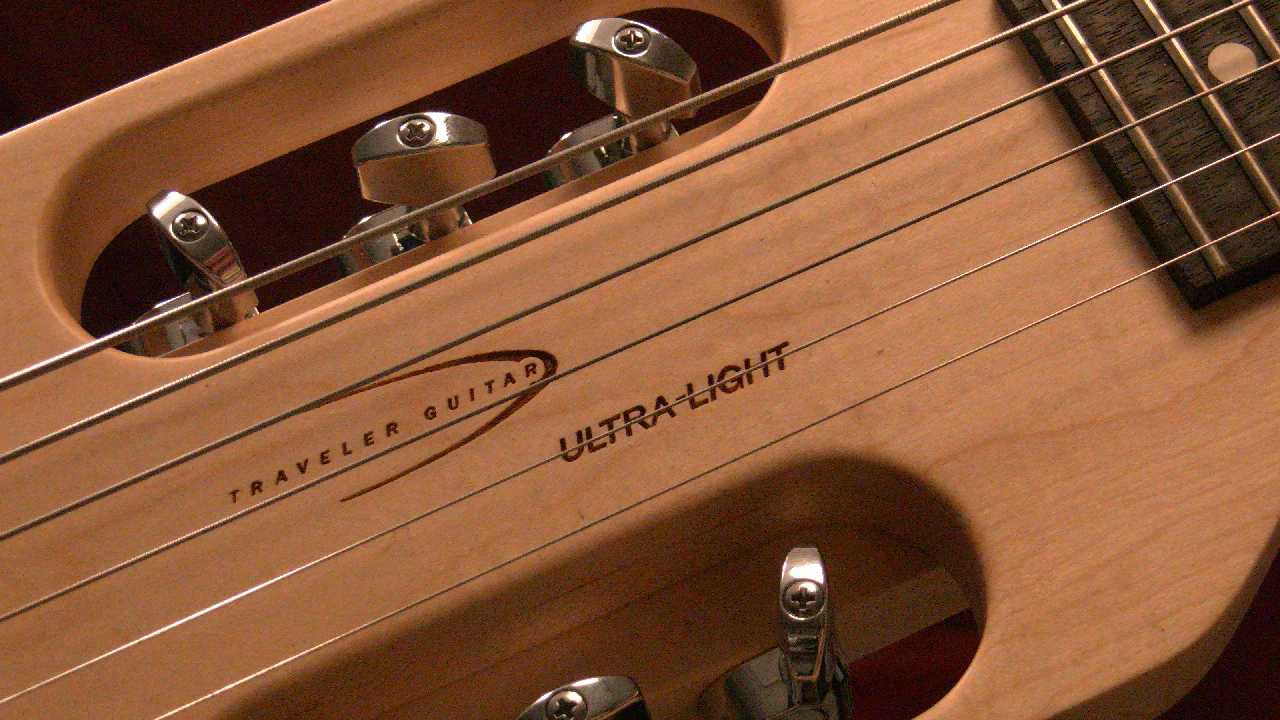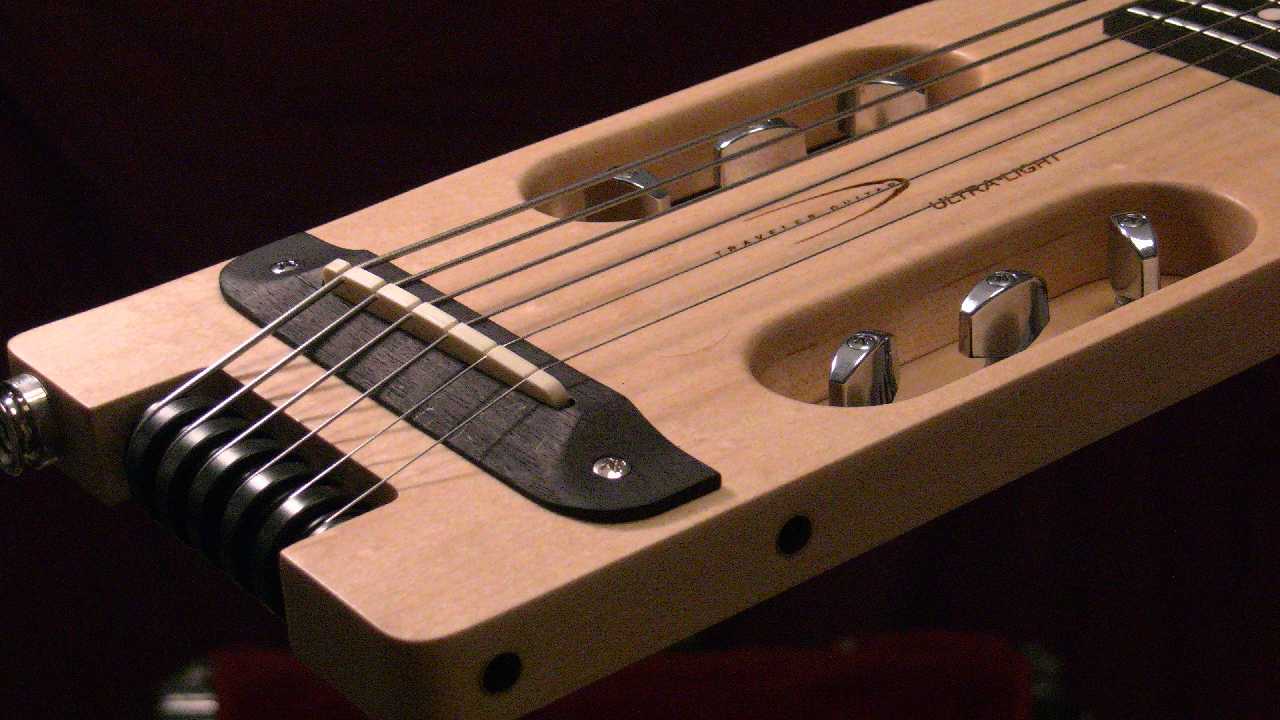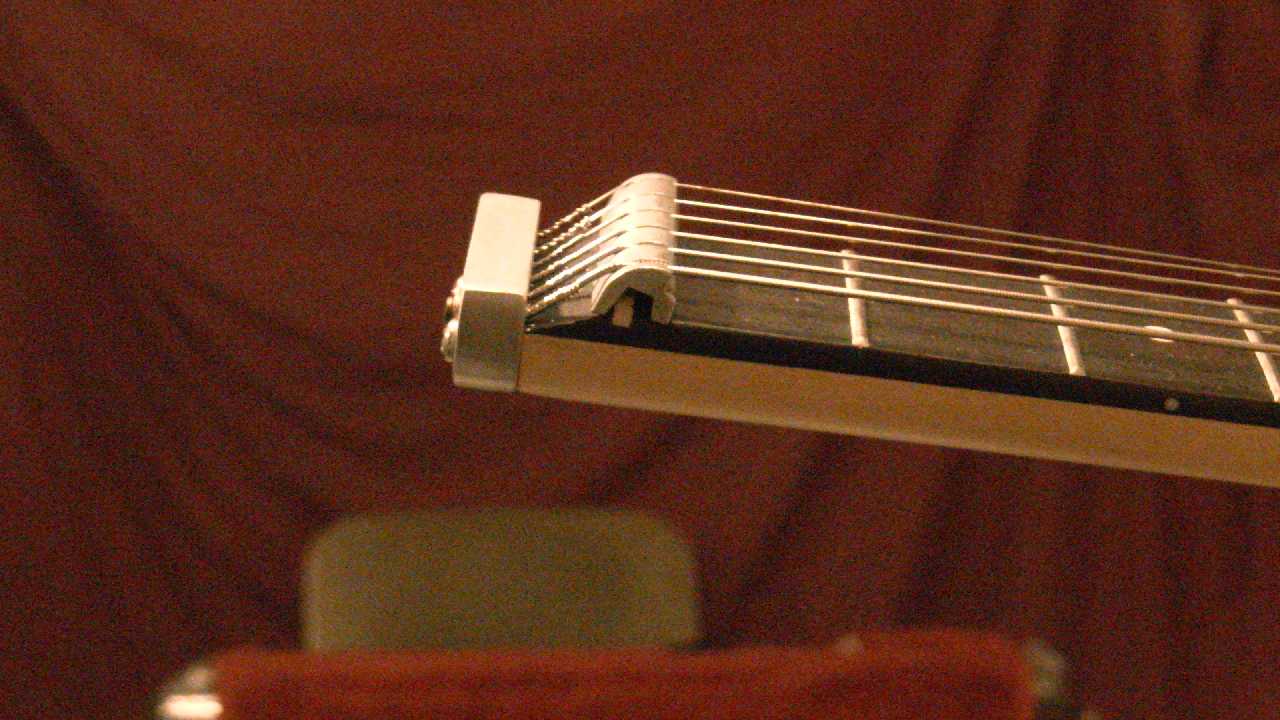 ---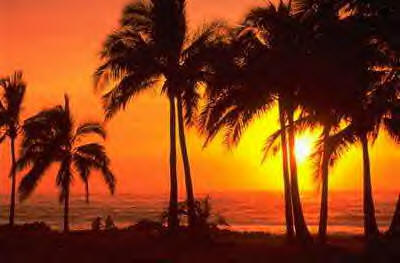 Jesus Christ is the ONLY way to Heaven!